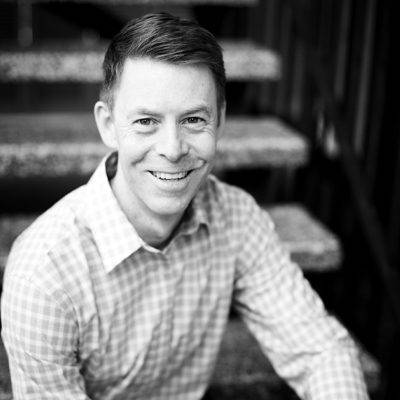 Chiropractor
Kevin Lyter, D.C.
During my junior year, I suffered serious neck injuries in a water-skiing accident while staying with a friends' family. His parents took me to their chiropractor who took x-rays and gave me my first chiropractic adjustment.
I had tremendous results from just one adjustment. My friend was planning to attend chiropractic school and I started thinking that this might be a good career path for me.
Law School Was Not For Me
My original plan of going to law school didn't look so great after spending a summer working in a law firm. I enrolled in chiropractic school and graduated from Life Chiropractic College West at the end of 2000 and began practicing in Washington the following year. I experienced phenomenal results with chronic allergy and sinus problems almost immediately from a specific upper cervical adjustment and realized immediately that I wanted to practice a specific upper cervical technique.
A New Opportunity
In 2005 the opportunity to practice with Dr. Simmons and Dr. Kahrs was presented to me. When I met with Dr. Simmons and he demonstrated the Atlas Orthogonal Instrument adjustment on me and my wife, I was hooked and decided that this was the place for me to practice. Along with full spine adjusting, I try to help patients understand the importance of exercise and making sound nutritional choices.
I live in Puyallup with my wife Beth, who is a doctor of physical therapy, and our sons, Logan and Cameron.
I consider myself an excellent listener and hope I get the opportunity to meet you in person and discuss your specific health challenge. Give our Tacoma office a call or email us with the link below.
I experienced phenomenal results with chronic allergy & sinus problems almost immediately from a specific upper cervical adjustment. I realized immediately I wanted to practice that technique.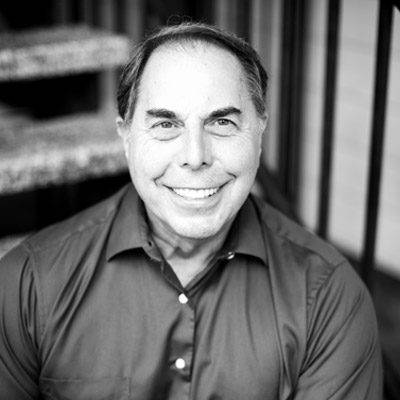 Chiropractor
Jeffery Kahrs, D.C.
Dr. Kahrs has been a part of Simmons Chiropractic Clinic for 33+ years. He's Board Certified in the Atlas Orthogonal & Advanced Atlas Orthogonal work. He has a Fellowship in Applied Spinal Biomechanical Engineering.
These credentials reflect our ongoing commitment to continuing education. We are always striving to be better at what we do. Our ultimate goal is to help our patients lead greater lives.
Outside of the Office
We also have interests outside of the classroom. Dr. Kahrs has an amazing wife, five great adult daughters and now two of the cutest grandsons you would ever see. Besides the chiropractic care he administers here, he also does work in Kenya, East Africa. Over the past six years he has been apart of schools, orphanages, villages out in the bush, as well as helping through the Sheldrick Wildlife Trust to save baby elephants and re-introduce them into the wild as adults.
His youngest patient was 12 days old and currently his oldest is over 100 years old. If you fall between these two ages, we would love to help you with your health challenges. Our unique approach to care and the belief that we work best as a team, gives our patients the latest in healthcare with an old-fashioned personable touch. Contact our Tacoma chiropractic office today to book an appointment.
Having three sisters and five daughters he is keenly aware of the health concerns that women face in their various stages of life. Osteoporosis is one of the areas he is passionate about and how to prevent it.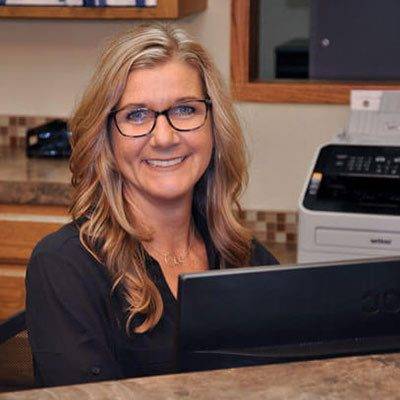 Billing/Office Manager
Taja Burke
Taja Burke is the Office Manager at Simmons Chiropractic Clinic, but before the title of manager, she is a loving wife of 25 plus years, mother of three daughters, mother in law of two sons, and Gigi to her grandson. When she is not working, you can find her going on family adventures, serving in church, engaging in outdoor activities, and spending time at the lake house in Eastern Washington.
Massage Therapist
Corey K. Schenck, LMT
I've been married to my best friend Mike for almost 17-years now.  I am blessed to be a mother to three great kids, our son Joseph, daughter Ashley and our youngest daughter Erin. We also have two adorable grandbabies, Kinsley and Reid. Outside of work I love participating in outdoor activities, such as camping, going on long walks, but most of all I just love spending time with my family. 
Before becoming a licensed massage therapist, I've worked as a dispatcher, logistics technician, and an administrative assistant. In 2020 I decided that it was time to change my career path and start doing something different, something that I've always wanted to try but it never seemed to be the right time until now. So, I enrolled myself into Bodymechanics School of Massage in Tumwater, WA. I graduated and passed my state exam in March 2022.
While attending school I was able to experience the benefits clients receive from therapeutic touch. Not only does it help with relaxation, but massage can also reduce pain, tension, stress, depression, and anxiety.  I look forward to co-creating a better state of Health through Massage Therapy.
I am very excited to start the next part of my journey as a LMT and being able to work with such a great team here at Simmons Chiropractic Clinic.  I look forward to meeting everyone.
Monday
8:00am - 6:00pm
---
Tuesday
8:00am - 12:00pm
2:00pm - 6:00pm
---
Wednesday
8:00am - 6:00pm
---
Thursday
8:00am - 12:00pm
---
Friday
8:00am - 5:00pm
---
Saturday
9:00am - 12:00pm
Simmons Chiropractic Clinic