Chiropractor Tacoma WA
Welcome to Simmons Chiropractic Clinic located in Tacoma. Chiropractic is one of the most amazing healthcare professions, but very few people understand what it's all about. We are here to help you gain a basic understanding of how our Tacoma chiropractors can help you and your family.
Simmons Chiropractic Clinic
Here at Simmons Chiropractic Clinic, we are concerned about providing relief of symptoms as quickly as possible, but more importantly, helping and coaching our patients who desire to go beyond relief and pursue wellness for themselves and their families. Our youngest patient has been 6 days old and our oldest has been 97 years young.
The human body is a self-healing organism that does its' best when it has as little interference as possible. The key to this is a healthy and properly working nervous system. The spine is the major pathway of the nervous system between the brain and the body, so that is what our Tacoma chiropractors concentrate on.
We work to restore the proper function of the entire spine, but our primary focus is assuring the correct alignment of the upper cervical vertebrae. This delicate area is a vital link between the brain and the body. Our doctors have extensive training in the detection of dysfunction in the upper cervical spine. When we find a problem we make corrections to this area using a precise and painless sound wave instrument.
Are you looking for a natural solution to headaches or back pain? Or perhaps ways to get well and stay well that avoid drugs or surgery? You've found the right place! Because finding a qualified chiropractor in the Tacoma-area begins and ends right here!
During my junior year, I suffered serious neck injuries in a water-skiing accident while staying with a friends' family. His parents took me to their chiropractor who took x-rays and gave me my first chiropractic adjustment.
Dr. Kahrs has been a part of Simmons Chiropractic Clinic for 33+ years. He's Board Certified in the Atlas Orthogonal & Advanced Atlas Orthogonal work. He has a Fellowship in Applied Spinal Biomechanical Engineering.
Taja Burke is the Office Manager at Simmons Chiropractic Clinic, but before the title of manager, she is a loving wife of 25 plus years, mother of three daughters, mother in law of two sons, and Gigi to her grandson.
Common Symptoms Chiropractic May Help...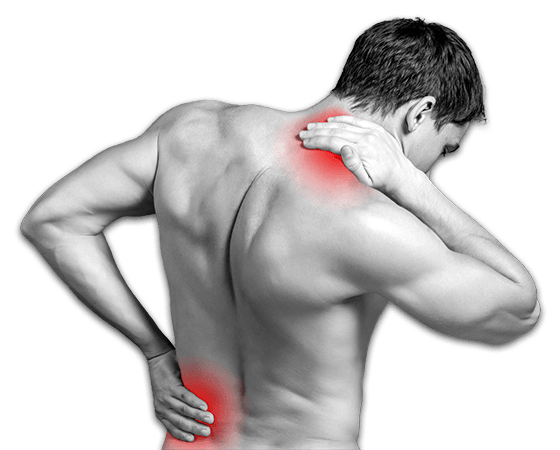 TRAINING OF A CHIROPRACTOR

Chiropractic doctors go through a minimum of four years of schooling at a chiropractic college, generally preceded by an undergraduate degree in the basic sciences or several years of experience in a prior relevant health care field.

Students of chiropractic care must spend a minimum of at least 4,200 hours with their teacher, and a minimum of 1,000 hours of fully supervised clinical training with an instructor as they learn the appropriate diagnosis and treatment techniques to help heal your body and restore it to its natural, fully functioning state.

Our chiropractic team is ready to meet with you to discuss your needs. We will help to design a program that is right for you. We look forward to meeting you.

THE HISTORY OF CHIROPRACTIC CARE

The word "Chiropractic" is derived from the Greek words "cheir" (hand) and "praktos" (done) combined to mean "done by hand." It was chosen by the developer of chiropractic care, Daniel David Palmer.

In 1895, D.D. Palmer performed a chiropractic adjustment on a partially deaf janitor, Harvey Lillard, who later reported that his hearing had improved due to the change.

D.D. Palmer opened the first chiropractic school two years later, and in the century since, chiropractic professionals have used spinal adjustments to help people prevent and cope with back pain, carpal tunnel, muscle strain, headaches and migraines, and a variety of other physical ailments. Millions of people benefit from the work of Dr. Palmer today.